Have a look at the following three photographs (copyright acknowledged to HF Wheeler and RS Carpenter in all three cases). There is something very curious going on with the outermost levers in both frames:
This is the McK&H frame at Corris - always miscaptioned as Machynlleth West - note the Y shaped pieces on levers 1 and 8. At the time of this photograph (12th August 1935) levers 5 and 8 were spare, and lever 1 was in use, but not as a Distant lever [1]
Now have a look at the following two photographs -you can just about match up the top and bottom halves of the original photograph: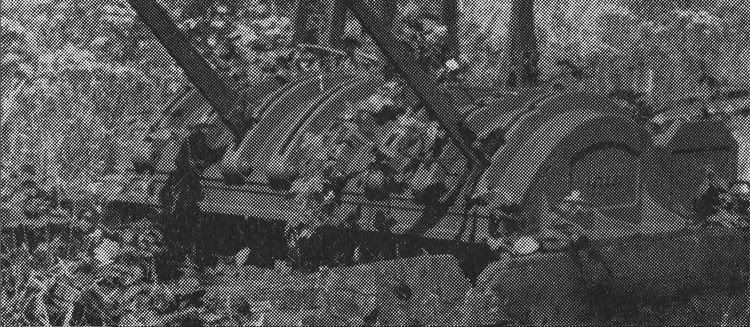 Note that lever 8 in the lowest picture is reversed, and has, if you look carefully one of the Y shaped things. I wonder if these are foot pedals, if you look at the middle picture both levers 1 and 8 do not have catch-handle knuckles. [1.1]
Has anyone else come across other McK&H frames of a similar pattern without catch-handles and these foot pedals, please? Particularly as seems likely that at least in the case of the bebrambled frame that the distant levers were actually used as distants.
[1] and [1.1] I don't yet want to get into a discussion about Corris Railway signalling; as properly it is a subject for another thread. However, suffice to cover anyone's thirst for information, the frame in the top photograph is at Corris, and the lower two are almost certainly (99.9%) of Maespoeth frame, in the weeds at Machynlleth between the East and West signalboxes, after the GW <spit> replaced the 8 lever frame at Maespoeth with a two lever ground frame, covering only the points into the loco shed, rather than a distant and home in either direction and also the junction points for the Upper Corris tramway.